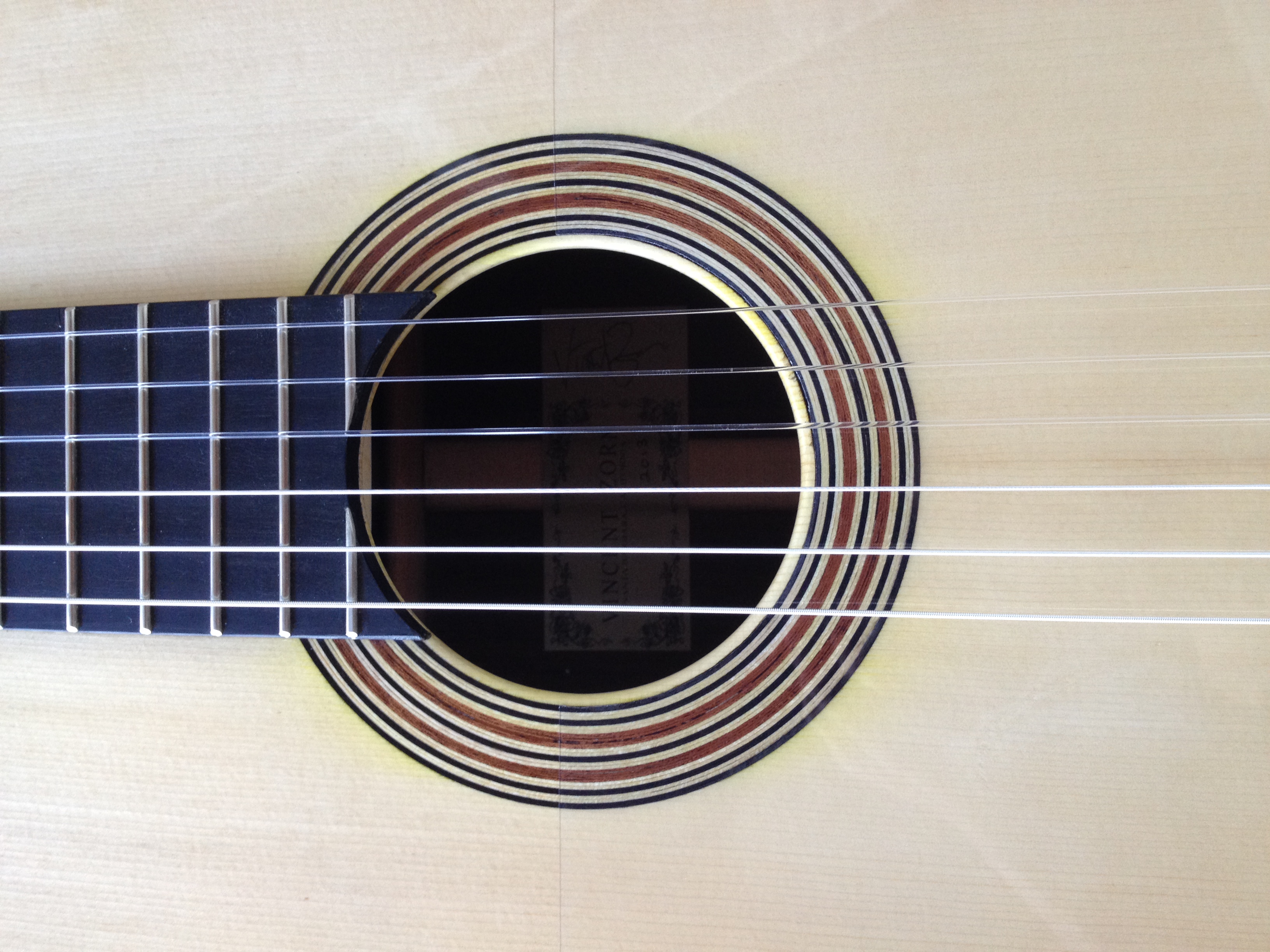 "I am always doing that which I cannot do, in order that I may learn how to do it."
– Pablo Picasso
Since 1993, I have wanted to build guitars. The first instrument I ever built was an electric guitar from a kit I purchased at a local music store in Mendocino, California where I was living at the time. All the pieces were there and I basically bolted the neck on, wired the pickups and stained & lacquered the body. Wasn't really craftsmanship, more assembly. But I got the taste of stringing up your very own guitar. Years later, at one point while living in Seattle Washington, I even apprenticed for a short time with a builder, worked in a shop that built Harps & Hammer Dulcimers, and later built a Mandolin. All the while really wanting to build guitars, but never being settled enough to have a workshop. Meanwhile, playing the guitar became a priority, and to this day that feeling of working with wood and hand tools to build guitars has been on my mind ever since.
On April 4th, 2013 I received a fantastic birthday gift (Thank you Christy & Beth!) – all the wood and parts to build my own Flamenco Negra guitar.
TOP : Carpathian Spruce
BACK & SIDES
:
East Indian Rosewood/Palisander
660mm Scale – Big Boy
Mechanical Tuners
I got my chance to learn from a great master Luthier –
Hans Pukke
. I am so grateful for the experience, and the friendship with Hans. He not only has wealth of knowledge, he has more patience than one can imagine. Not only did I come away with a fantastic hand-made guitar, I now have the skills and confidence for the next one.
Enjoy the gallery – Enjoy the process
Vincent Zorn is a Santa Barbara, California Flamenco guitarist available to perform in Santa Barbara, Santa Ynez, Montecito, San Luis Obispo, Ventura, and Los Angeles counties and beyond for wedding ceremonies, cocktail hours and receptions, anniversaries, corporate and private events, fund raisers, wine tastings, or any special occasion.
Call Vincent at 805-679-3154 or email at :

[email protected]